Premier Utility Design Tool Supports Esri's Utility Network Model
SBS has delivered a steady stream of enhancements to Automated Utility Design™ (AUD) since we first released the product back in 2016. We are quite excited to announce the trend will continue with the upcoming release of AUD Version 8.0.  AUD 8 and the corresponding release of SBS Utility Datahub™ integration suite extends support for advanced integration with Esri's ArcGIS Professional and the new Utility Network (UN) Management extension.
Enhanced Modeling Capabilities
AUD 8 creates electric, gas, communications and water network designs with models that align with the Utility Network. This includes support for UN association relationships, including connectivity associations (both logical and geometrically coincident), structural attachment association and containment associations.  For example, in an AUD design, a transformer is connected to a conductor, a capacitor is attached to a pole and a fuse bank contains multiple fuses – in most cases these are created automatically on placement.  Relationships are preserved when exchanging data with UN. With AUD 8, topological connections are assignable with specific port/terminal names, allowing detailed device connectivity data to be shared with the Esri UN.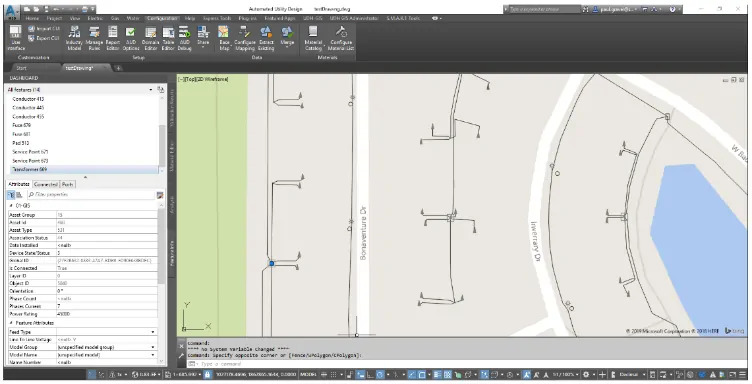 AUD not only visualizes, but natively uses the UN-stored x, y and z coordinates. Our capabilities with the z coordinate for assets makes AUD the leading tool for simple adoption of 3D into utilities. 3D modeling in distribution design allows better visualization and engineering of underground routing and connectivity.  For example, AUD can analyze and detect conflicts in congested areas in underground designs to improve utility routing and joint trench designs.
Cross-system Application Integration
AUD 8 now supports advanced tracing capabilities that can utilize UN's domain topological connection data to support complex design scenarios. With Utility Datahub™, AUD users can remotely execute Esri Utility Network queries to leverage analytical capabilities built in UN to support customer planning, distributed energy resource (DER) design and smart grid-based sensor connectivity. This integration supports a service-oriented implementation, consistent with the Esri ArcGIS Professional architecture.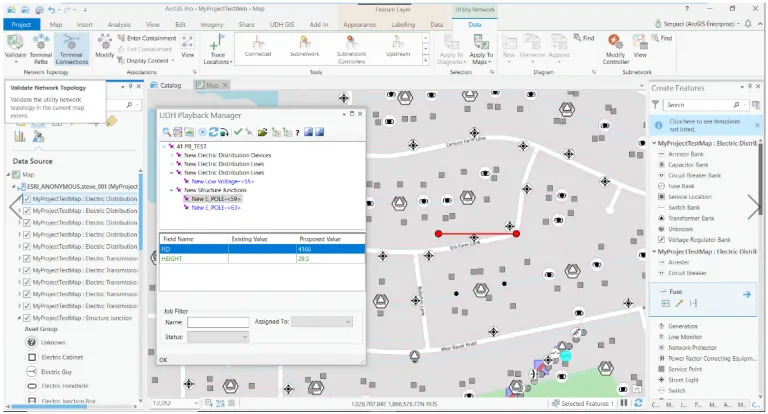 Improved Editing Features
AUD User interface improvements continue to simplify 2D and 3D editing capabilities. Users can easily create and edit infrastructure designs while ensuring that a connected model is being created to support interoperability with the Esri Utility Network.
AUD 8 provides support for UN subnetworks to improve editing and visualization of utility networks. This includes circuit and pressure zone rendering, labeling and map generation. These capabilities provide strong fidelity with GIS-based usage requirements, further improving the ability to create designs that are highly compatible with utility workflows.
When SBS recognized the need to streamline the traditional clean-up processes related to the import of 3rd-party design information from applicant designers, external engineering and design firms, we relied on our Peer Utility Group (PUG) to provide significant guidance and feedback. SBS uses our PUG feedback to ensure our innovative solutions are properly implemented to support real world operations. An updated AUD 8 import capability, designed by our users, streamlines the design process while enabling a flow of rich information back to utility GIS platforms.
****
AUD 8.0 is currently in beta testing and will be generally available in Q2 2019.  Attendees at the DistribuTECH conference can see the latest capabilities of AUD 8.0 and SBS integrated design solutions at booth #12615.